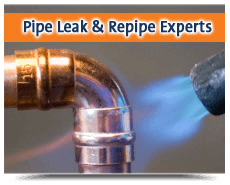 1. 911 EMERGENCY RAPID RESPONSE 24/7 PIPE LEAK REPAIRS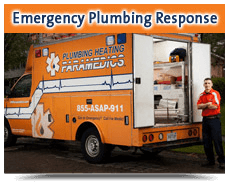 We're available on-call 24/7, will arrive fast so that your leak can be stopped and repaired quickly.
2. THE LEAK DETECTION EXPERTS
With the aid of specialised leak detection and diagnostic equipment our skilled plumbers are able to locate the source of your leak quickly, minimising your exposure to damage and enabling the best repair method to be chosen.
3. UP FRONT PRICES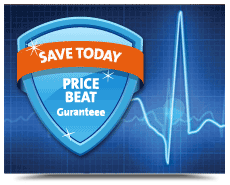 We charge by the job, not the hour so you'll know the full cost of your pipe or leak service before we begin.
4. QUIET THOSE BANGING AND NOISY PIPE ISSUES
We'll diagnose what's causing your pipes to bang or make loud noises when in use and provide the best solution to bring quiet operation back.
5. CORRODED PIPE REPLACEMENTS
If your pipes have corroded beyond repair, we'll professionally remove and replace them for you.
6. LOW WATER PRESSURE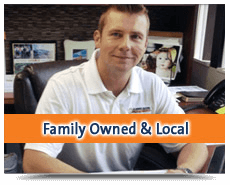 When the water pressure is weak, it's not only less enjoyable, it can cost you money as it requires additional soap and detergents to build a decent lather. Your Plumbing Paramedic plumber can increase your water pressure for your comfort and you can enjoy saving money and not having to replace your soaps and detergents as frequently.
7. BAD TASTING, ODEROUS, CLOUDY OR DISCOLORED WATER
Don't put up with an unpleasant taste or smell in your home's water. We'll professionally test your water for you and provide professional solutions such as water purification or conditioning so you can enjoy high quality water again.
8. FROZEN PIPE SOLUTIONS
When the weather gets so cold your pipes freeze up, we can defrost them safely for you and provide advice and solutions to avoid them freezing in the future.
9. REPIPING SOLUTIONS
We'll professionally install your new new pipes and replace existing pipes. Our plumbers work with all pipe materials including durable PVC and longer lasting copper, providing you flexibility to choose the best pipes to suit your needs as well as your budget.
10. PRICE MATCH GUARANTEE
We believe we offer excellent value for our services, however, if you happen to receive a cheaper written quote from any competitor within 14 days of our service, we'll match it for you. That's our price match guarantee.
For all your pipe repair and installation needs in and around Indianapolis, call and book your next service with the Plumbing Heating Paramedics today.