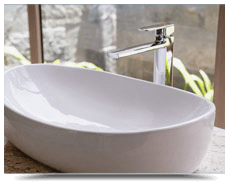 Our range of plumbing services include:
1. KITCHEN PLUMBING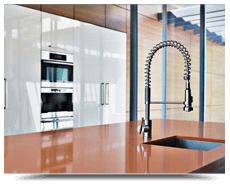 For all your kitchen plumbing needs including pipe leak repairs, repiping, faucet installations and leak repairs, drain cleaning and blockage removal, sink installations, garbage disposal & ice machine installation and repairs, plumbing in of appliances.
Drain and sewer blockage removal and prevention including drain cleaning. New sewer connections and pipe installations. Tree root removal and preventative solutions.
3. BATHROOM PLUMBING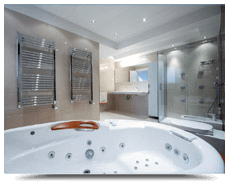 We'll take care of all your bathroom plumbing needs including pipe, shower and toilet leak repairs, new tub, shower, toilet and sink installations as well as drain, sink and toilet blockage removal and prevention services.
For all your home's hot water needs from expert advice on the best water heater to professional installations, fast same day repairs as well as energy efficiency options such as tankless water heaters.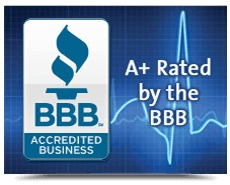 Complete pipe solutions from new installations to repairs and partial replacements to frozen pipe solutions. We also have specialist leak detection and repair systems which enables us to detect the smallest of leaks and repair them fast before they develop into a larger, more damaging problem.
Keep your basement protected against water damage caused by flooding with our professional sump pump installations, repair and maintenance services.
To maintain or improve the quality of water in your home we can assist with a range of solutions to suit. From water filtration to water conditioning, we have the right solution for you.
8. APPLIANCE CONNECTIONS
We'll have your new water dependant appliances such as dishwashers, washing machines, ice makers and garbage disposals connected quickly and easily and save you the hassle and time.
9. REMODELLING SERVICES
If you're looking to remodel your bathroom or kitchen, we can assist with expert advice and installations of all plumbing to help you create the perfect new room.
For the best solutions and service for all your plumbing needs across Indianapolis and surrounding areas, depend on the rapid response professionals and call and speak with the Plumbing Heating Paramedics today.